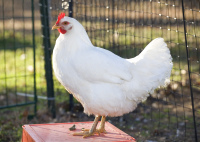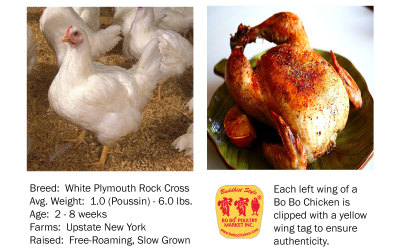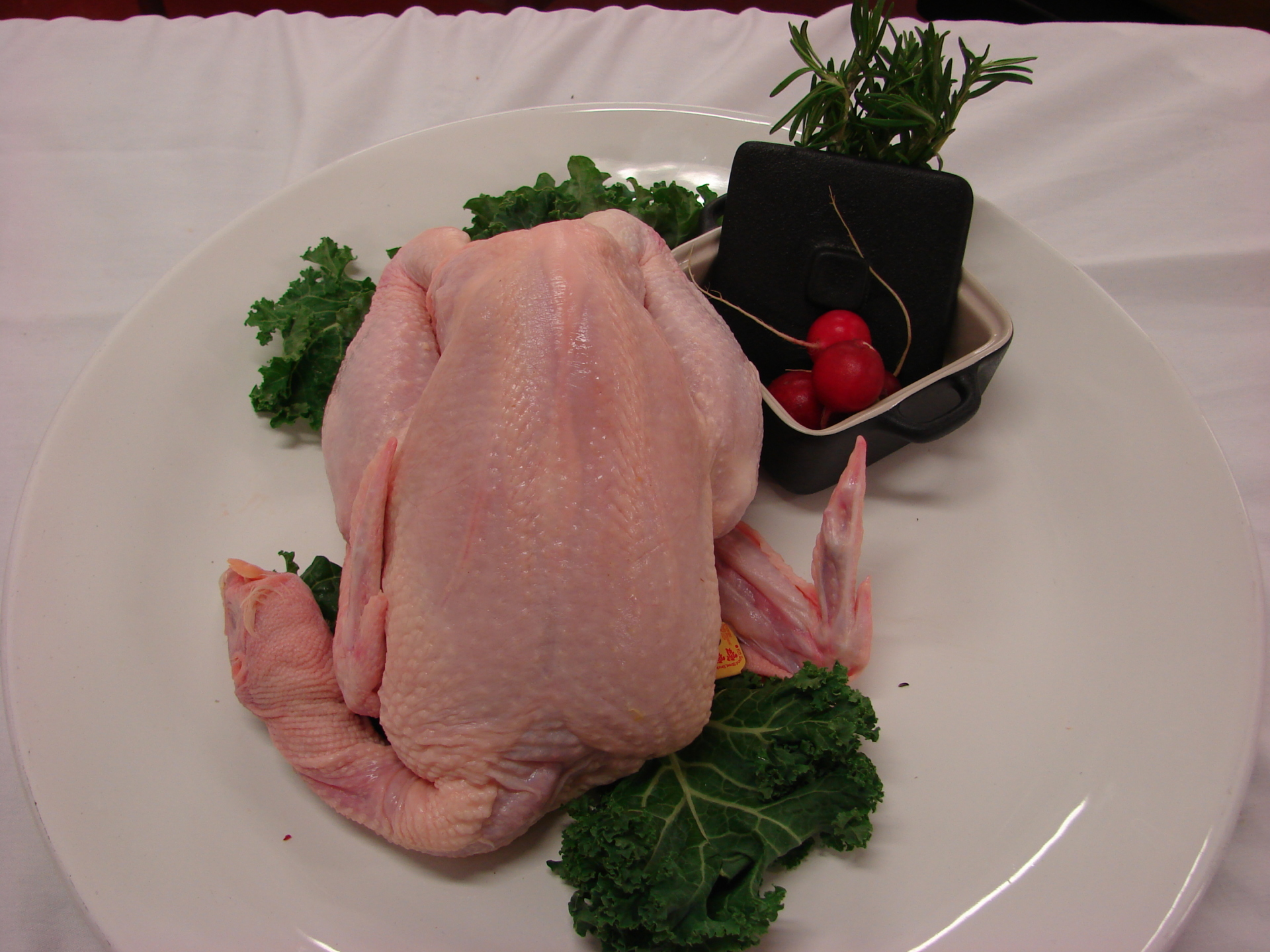 Bo Bo White Feather Chicken
Cornish Cross hens, superior flavor and texture with large meaty breasts.  

Lower fat diet, and more healthier.
3.5 - 5.0 lb avg. birds.  Head & Feet included.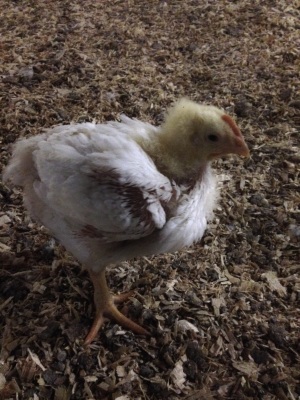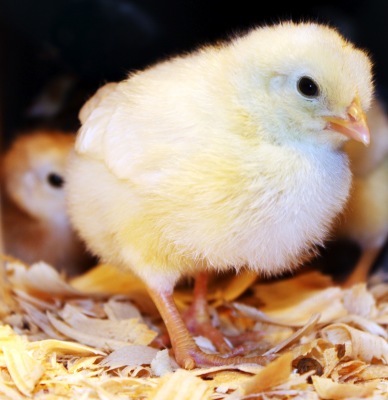 Bo Bo Baby Chicken & Bo Bo Poussin
Baby White Feather Chicken, 2.5 lb avg. birds.   Great for roasting.
Poussin's.  1.0 - 1.8 lb avg.  French Style.. Great for single person meals. Easy to roast.